Staff of the Evaluation Centre in Collaboration with Our Partners at Margaret's Housing and Community Support Services and other Community Organizations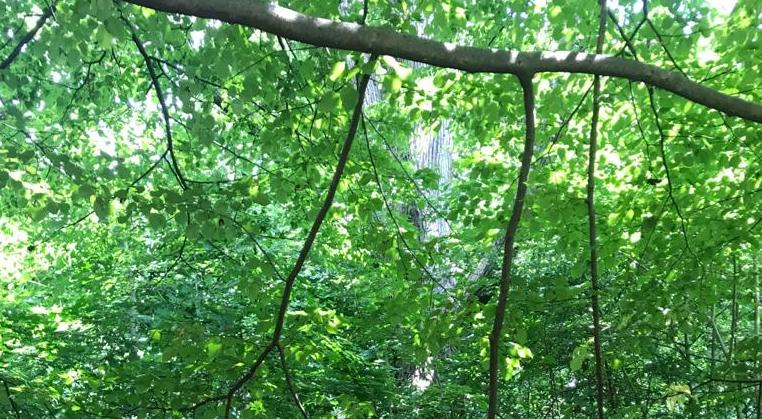 As part of an evaluation that the Evaluation Centre is conducting with Margaret's Housing and Community Support Services, and through speaking to other providers of care in the community sector serving marginalized individuals, a number of questions has surfaced during this pandemic that can help with improving systems to create solutioning for individuals who face multiple disadvantages at the intersection of housing and mental health. The Evaluation Centre is presently working on a full-fledged report that discusses the implications of these questions for both understanding problems and generating solutions.
Some of these questions will need to be addressed by conducting summative evaluation approaches in the near future. However, most of these questions will require developmental evaluation approaches that need to be co-constructed between the organizations working to provide an ecology of care for individuals who face co-occurring conditions of homelessness, mental illness, and other issues such as substance use, gender identity discrimination, racial discrimination, and disabilities.
Understanding syndemic processes: An important issue that surfaced in our dialogues with multiple community stakeholders was the conceptual need to better understand mutually reinforcing vicious cycles that might connect chronic homelessness to poor health. The pandemic might further serve to exacerbate these connections by both reducing capacities of community organizations as well as by worsening health conditions for marginalized individuals. How will an understanding of the syndemic processes of chronic homelessness inform better planning for the ongoing and future pandemics?
Learning from successful drop-in/respite sites: Not all Drop-in/Respite sites have seen problems during the pandemic. Some have had outbreaks; others have had no cases. Can a comparative analysis of such facilities help us better understand factors associated with successful responses to the pandemic?
More deeply understanding the role of community organizations in preventing and responding to the pandemic: In our multiple dialogues what has clearly surfaced is the great need to better value the role of community organizations in an ecology of care in addressing the problems of chronic homelessness and persistent mental health challenges. What role does research and evaluation play in creating better awareness of the value of community organizations in such an ecology of care?
Equity in distribution of PPE. A related set of basics questions that emerged from multiple dialogues with community organizations has included a focus on equity in distribution of PPE and testing kits: How can there be a clearer prioritization of the importance of community organizations in responding to the pandemic? What are more equitable ways of distributing testing kits, PPE, etc.?
Managing fatigue: A number of organizations working on homelessness are already overstretched, under-funded, and even during normal times the staff are potentially over-worked and stressed. Combined with the fear and the potential chaotic disruption caused by the pandemic, important questions for both systems and organization leaders working on chronic homelessness include: How does one manage fatigue/stress among frontline staff addressing homelessness given the long hours and extreme stress that they are facing during the pandemic? Going forward how does one build surplus capacity in community organizations given the potential organizational disruptions caused by the pandemic?
Leveraging political and social opportunities to find solutions to chronic homelessness: Stakeholders also noted that the pandemic also has created a political climate in which key actors who perhaps may not have been cognitively and politically sensitive to recognizing the need for multi-sector approaches to chronic homelessness are becoming more understanding and supportive of the interconnections between social and economic factors that drive chronic homelessness. Stakeholders noted that such favourable changes in a recognition of the multilevel complex drivers of chronic homelessness can be seen in the three levels of government. Can more be done to leverage such changes in political climate to create policy and practice solutions that are aligned across the three levels of government?
Generating client-sensitive solutions: Another point that surfaced in our multiple dialogues was the need to respond to the pandemic in ways that recognizes the lived realities of clients. For example, providing hotel rooms to isolate individuals who have tested positive or are awaiting test results might not work for some individuals whose mental health may de-compensate in such an environment. How do we think more systemically about solutions that are more client-sensitive and especially acknowledge challenges of anxiety and depression among some marginalized populations?
Having better established communication protocols: A point raised by multiple community stakeholders in the initial stages of the pandemic was the need to have clearer protocols/guidelines when faced with the disruptions caused by the pandemic. The lack of clear protocols/guidelines was deeply problematic for at least a few clients. Some of the issues that were raised in terms of a lack of communication included: lack of clarity on how long testing would take, lack of clarity of where individuals needed to be housed or stop-gap solutions that respected client contexts and client choices. What are processes going forward to develop better communication protocols between the hospitals/public health sector and the community sector?
Creating systems of coordinating and supporting community care: Another point that surfaced in multiple discussions was the experience of some community support and housing organizations that felt very much alone as they responded to the pandemic. Some of the issues that surfaced pointed to a lack of system coordination including: the need for more thoughtful systems of alerts, the need for data sharing, and the need for clearer protocols and guidelines mentioned earlier. Some of the stakeholders we spoke to did not feel supported in their efforts to thwart the pandemic or felt that there was not a system of care to support them. How does one create a more caring, coordinated system of care in which organizations don't feel alone in responding to a pandemic?
Learning solutions from the pandemic: Some stakeholders we spoke to also spoke about some of the lessons that they have learned about the power of virtual interaction for some clients. For example, some clients have accessed more time with their psychiatrist virtually and have preferred the online interactions to their previous face-to-face interactions. Going forward, are there hybrid models in which face-to-face solutions can be combined with online solutions for some clients?
We believe that addressing the above points both through individual evaluations of community care organizations' experiences and through generating solutions systemically perhaps through a systems-focused developmental evaluation process might be needed. It's important we do not treat the issues raised above as just realities affecting one organization; in our work evaluating multiple community interventions during the pandemic and dialogue through the webinars that the Evaluation Centre have organized, we hear very similar concerns being raised by community organizations in countries like Chile, the UK, and India. Any solutions that we arrive at within Ontario will in all likelihood have relevance in other settings.